The Journey so far (updates from beginning of the campaign) has been miraculous, and the story continues:
HOLYSMOKES we did the impossible!!!! Again.
In an epic turn of events that came down to the final stretch, thanks to everybody who have made it very clear that people believe in this project to their core…
After a night of prayer and a morning offering, we rode into Poughkeepsie for the open auction when we found… cops directing traffic and the power out at the Courthouse and County Buildings?!?  Turns out that same day there were underground electric fires which meant we were alone when the auctioneer came to proclaim the property for sale.
At 1:38 PM on January 10th, we managed to roll up to the auction in style, claim back our castle, the 10 bedroom house, our sole residential property central to this expansive operation. We put down a 10% deposit down on the bank's reserve price of $238,000, ensuring the house went 2 Arc38 – You can't make this stuff up! WOOHOOOOO!!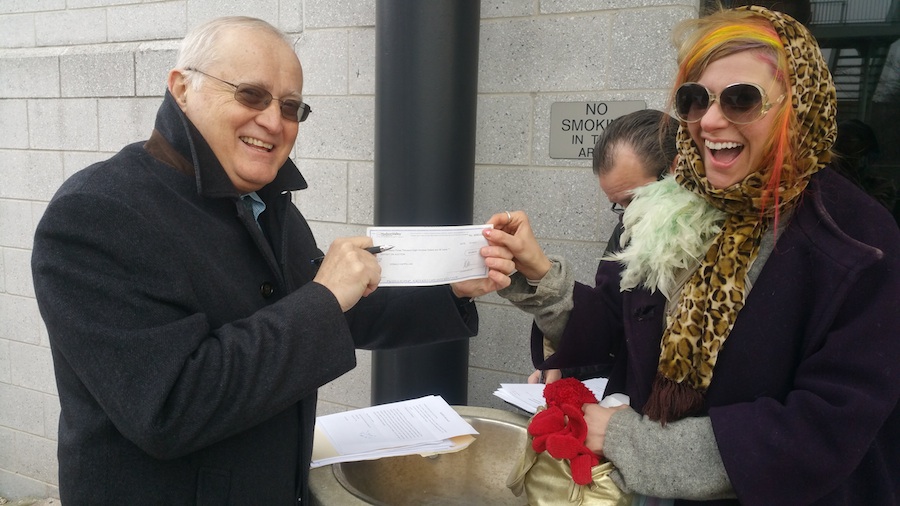 In order to show off the power of our community, resilient even undergoing such tests as the past year has presented us, we held prayer in the house and offered tobacco at the White Pine tree, even asking some participants to join us in a "mannequin challenge" to walk supporters through the property we were trying to save… it does look better now, renovation TBA!
Finally, on April 25, 2017 (having finalized details on all bridge loans, secured loans, donations, legal fees, house insurance and other provisions) ARC-38, Inc. was able to complete the purchase and close on the house, for the entire remainder of the 90%, which at that point also had to include the entire remainder of the forest mortgage property to combine with the house, with which it was never subdivided, and fortunately never had to be subdivided.
 Read more in posts from our Facebook Page thread posts as the drama unfolded…